"In paintings, there is this piece of humanity. It is passionate. There are fears and emotions which is what people feel. And it is real which is why they respond to it," mentions Andrea.
Art necessitates exhibition. Art is timeless. It is not just about the aesthetics and brushwork, but about the emotion it instills in people. Artworks that really capture the viewer's attention and connect with the viewer on a deeper level ferment a strong reaction in their moods and emotions. Creating art, as well, is an experience, as expressed by Andrea Ehret, which can make her feel more confident in herself and can make her reconnect with herself on a deeper level.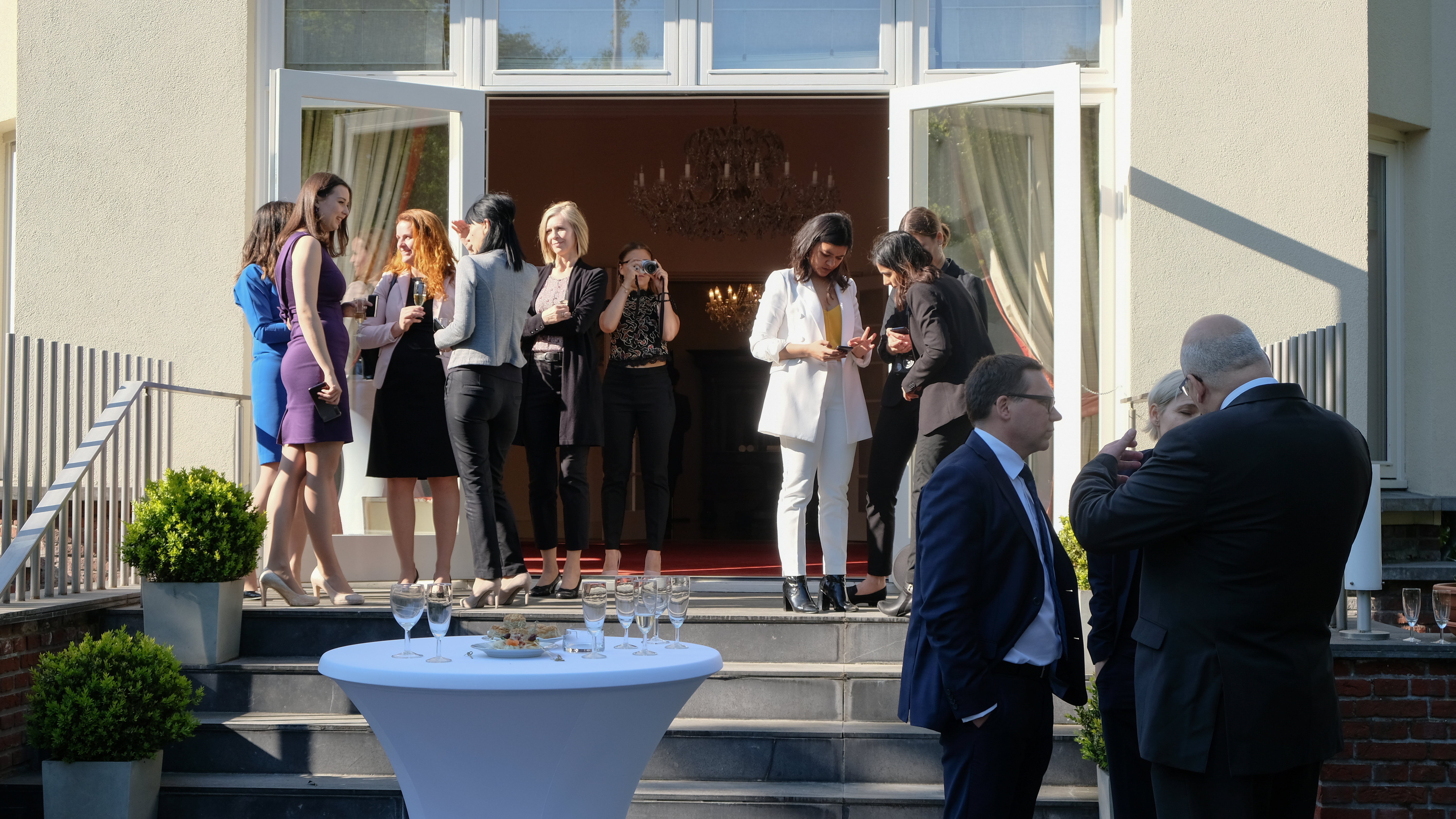 The exhibition, hosted by Victory Art, displayed a new collection of Andrea's art pieces which involve her work with golden powder and represent a golden embrace that is the 24K Feelings. Her main intention with this exhibition was to offer an authentic perspective portraying an illusion of the inner and outer world. Born in Slovakia, Andrea was the child of two intellectually creative individuals. Growing up, this allowed her to approach her passion for art with her parents constantly teaching her how to adopt an artistic perspective on things. She learned to see abstract beauty in things. Her works of art offer a reflection and contemplation of the world. The exhibition also entailed a live painting by Andrea. The reason why the artist deeply connects with live painting performances is that, to her, they are absolutely raw. There is no fake moment in a live performance.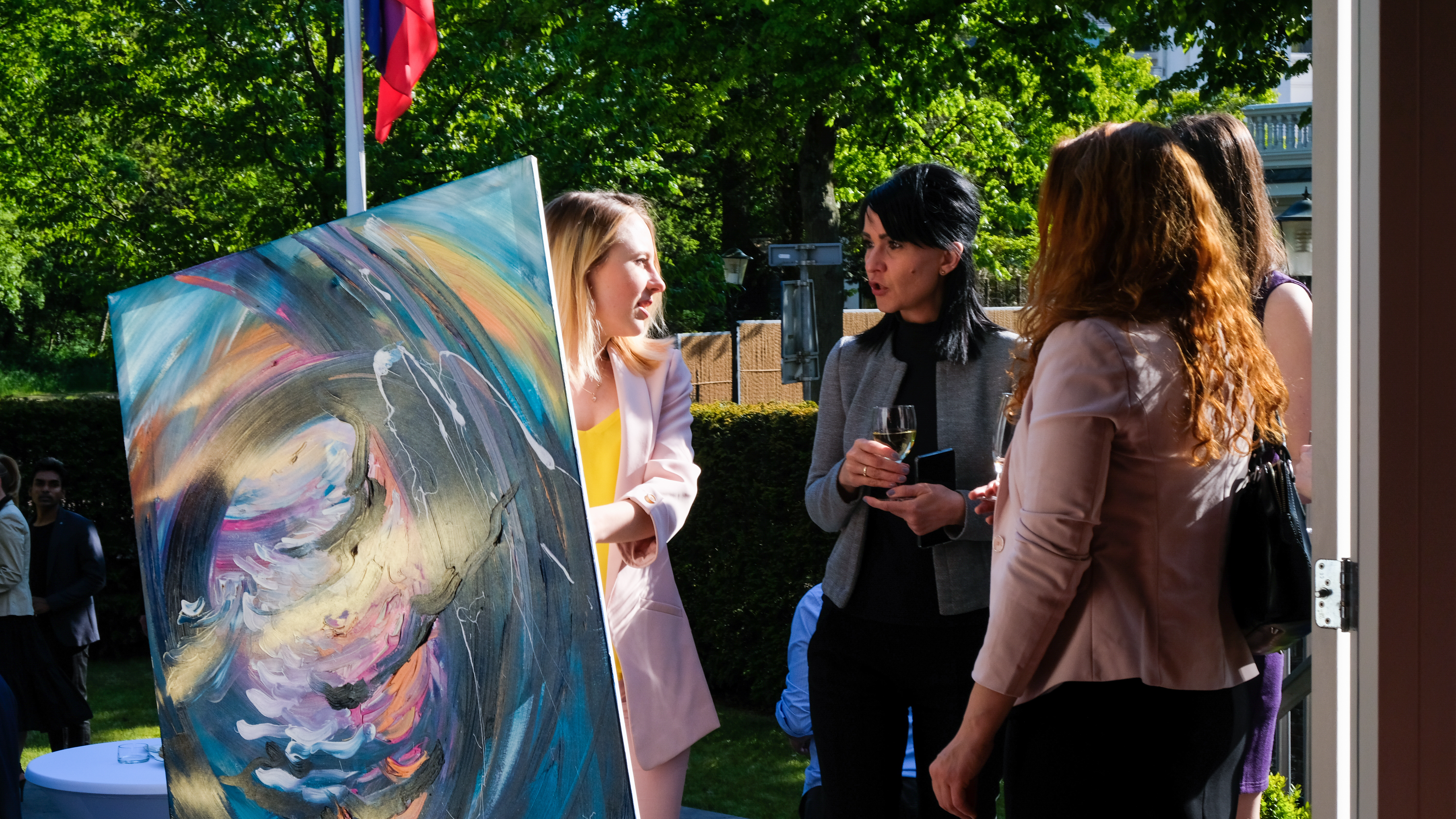 The day marked a wonderful evening showcasing the remarkable artist Andrea Ehret. The exhibition maintained a focus on her work with golden dust. The private event was indeed a grand success; it was attended by prominent people including the Ambassador of Slovak Republic, HE Roman Bužek. Victory Art would love to thank everybody who helped make it a success. The main exhibition displaying Andrea's works begins on the 20th of June 2019 in the World Trade Center, The Hague. This event is open to the public so that all art lovers can exhibit Andrea's talent in real life. Find out more info here.